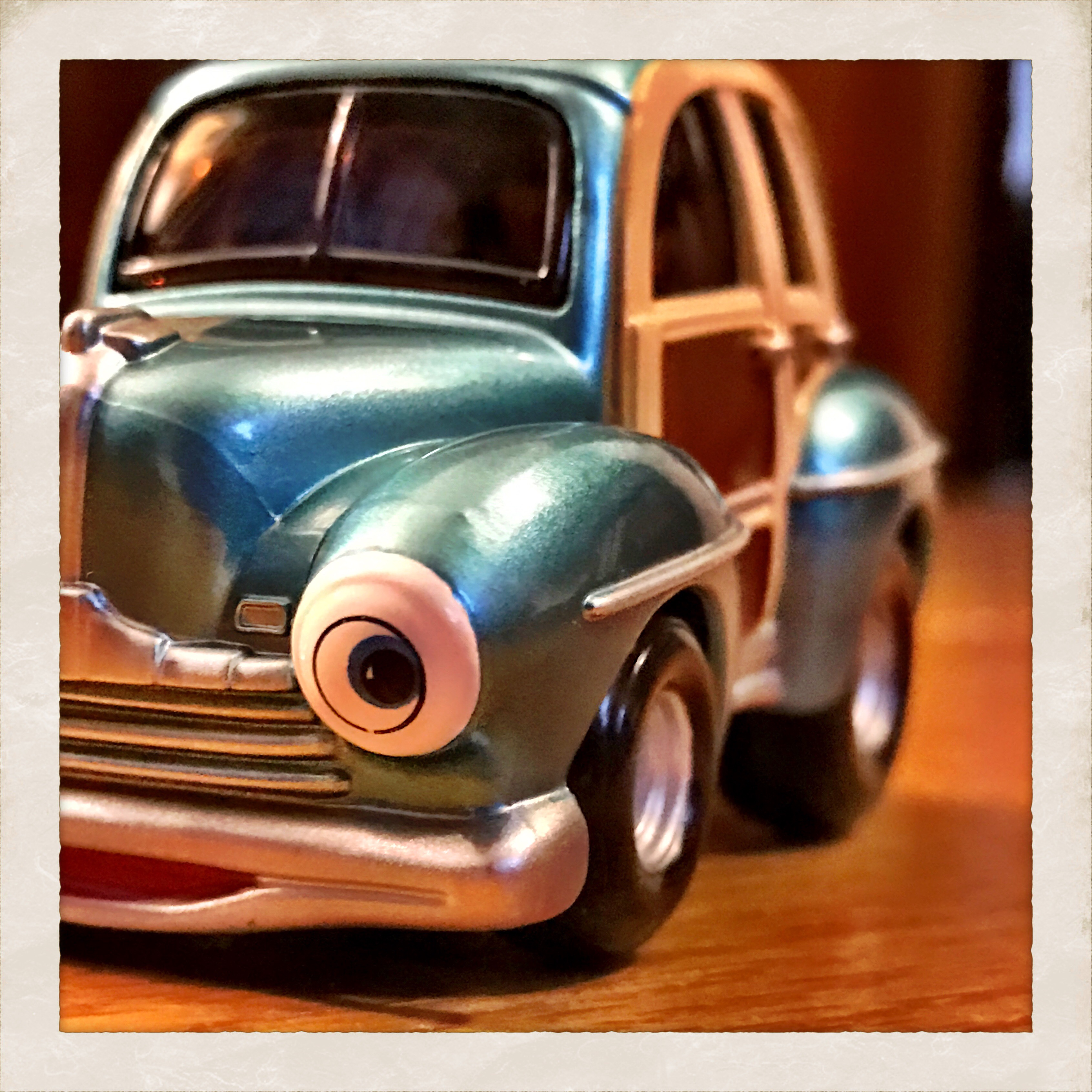 This is a toy car my mom gave me that reminded her of a Hallmark thank you note I used to send.
The animation showed a car driving out of the city under the stars hopping along the country road. The driver gets out, claps, and the stars align to spell out "Thanks!".
Now it sits on my desk as a daily reminder to be thankful.